In previous postings to this blog, I set out the 4 different (cheap) systems that are available in the Netherlands for remote control of AC power.
KlikAanKlikUit old system
KlikAanKlikUit A-type
Elro Home Control
HomeEasy EU (also an Elro brand)
Today I expanded my collection with a couple of KAKU APA2-2300R sets for actual use, and an Elro Home Control set plus the cheap HomeEasy set (HE332EU) to do some testing.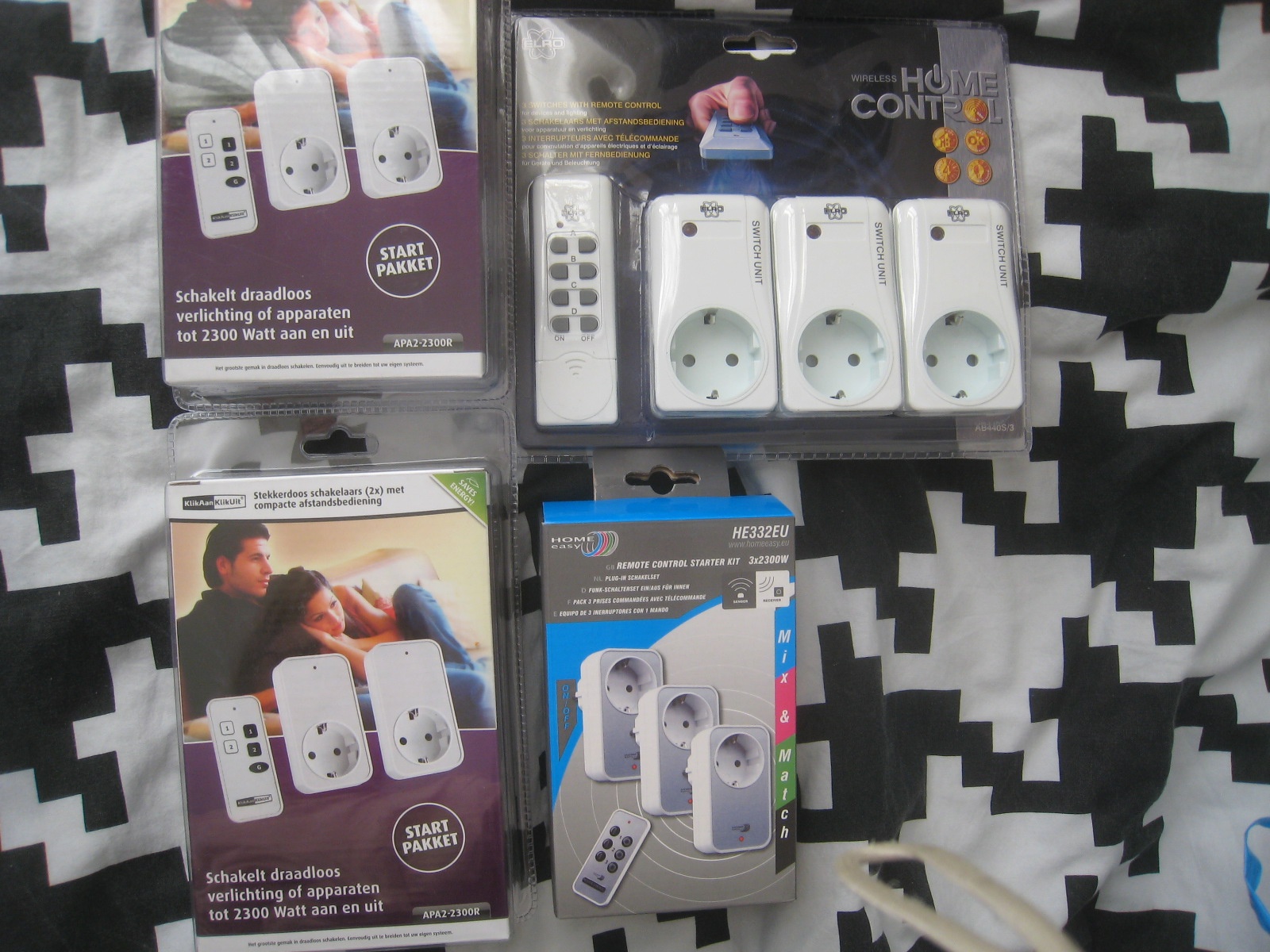 Compatibility between the four systems (pretty much as I now expected) is nil, except inasmuch as KAKU Type-A targets will work with KAKU old-type senders, just like their website claims.
The odd thing is that the APA2-2300R and HE332EU transmitters and receivers are both very clearly brothers -- the receivers differ only in label and the color of sticker on the front, the sender has different numbers of buttons on the front but is otherwise identical. They must be coming from the same factory -- but apparently to some custom specifications for each.
Where do I go from here? I'm thinking that my next step in investigating these products will be to get a matching screwdriver -- all three of the new kits have the screws below in the receivers, so I will need something I do not yet have for these. Anyone know a cheaper supplier than
here
(under 20 incl shipping for a bitset that almost certainly includes it)?

After I've done that, I reckon the step after that will be a JeeNode with 433 MHz Rx/Tx modules. This is an Arduino compatible made locally in NL, which looks to be particularly suited to this stuff. Anyone know of a better one?